Multi-user Helideck VR simulator is designed for marine personnel qualification assessment and training to conduct offshore helicopter operations on any offshore platform or vessel.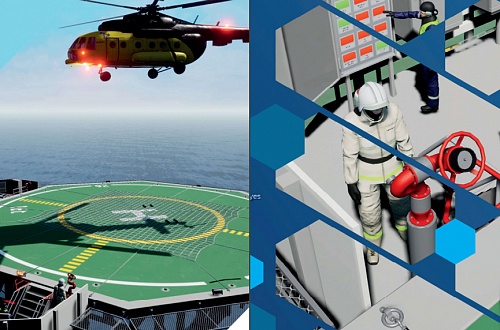 Practical exercises for HLO/HDA personnel include elaboration of the following skills:
Familiarization with procedures, regulations and regulatory documents

Job description and responsibilities of the personnel involved

Key aspects of briefings for the helicopter operations (ops) support group

Radio communication skills development for safer carrying out of operations

Coordination of vessel and helicopter crews' actions

Preparation of the helideck for landing

Skills to operate specific helideck equipment

Safe landing and takeoff

Loading and unloading of passengers and cargo

Prompt response to emergency situations
Download details..
.
View more...