Currently, the first assembly of the simulator is being carried out for installation in one of the maritime educational institutions.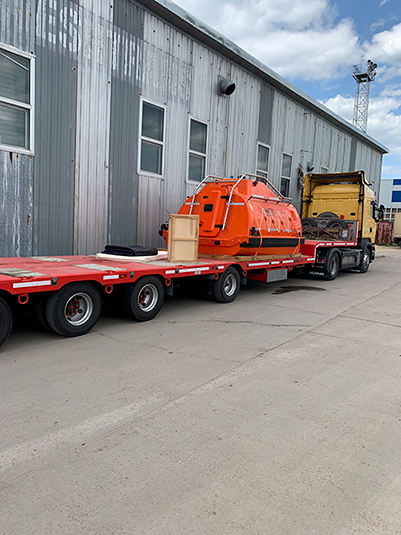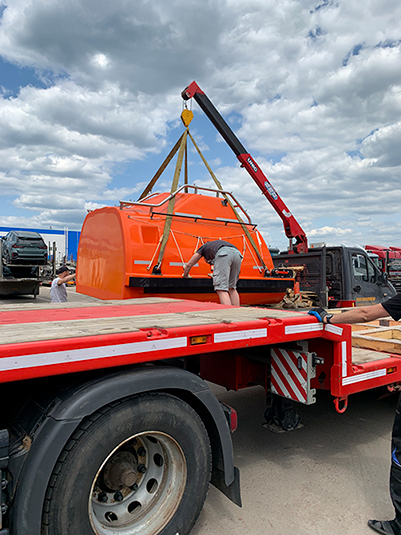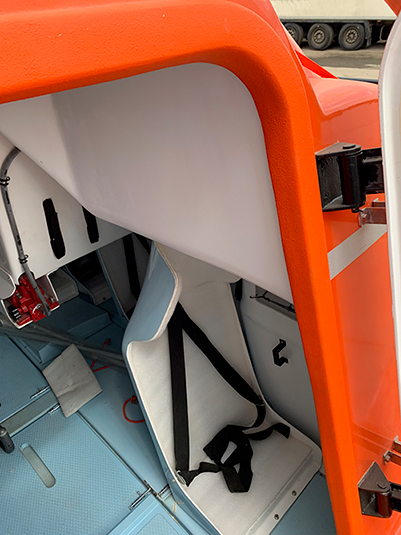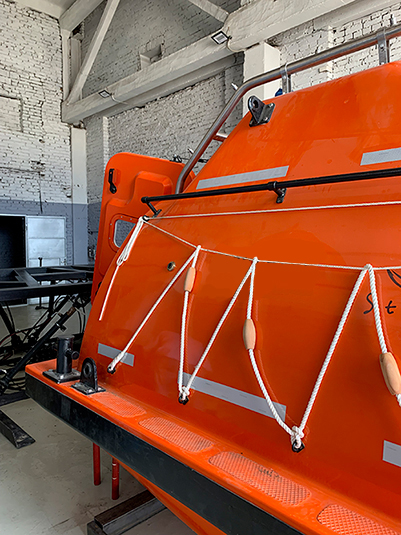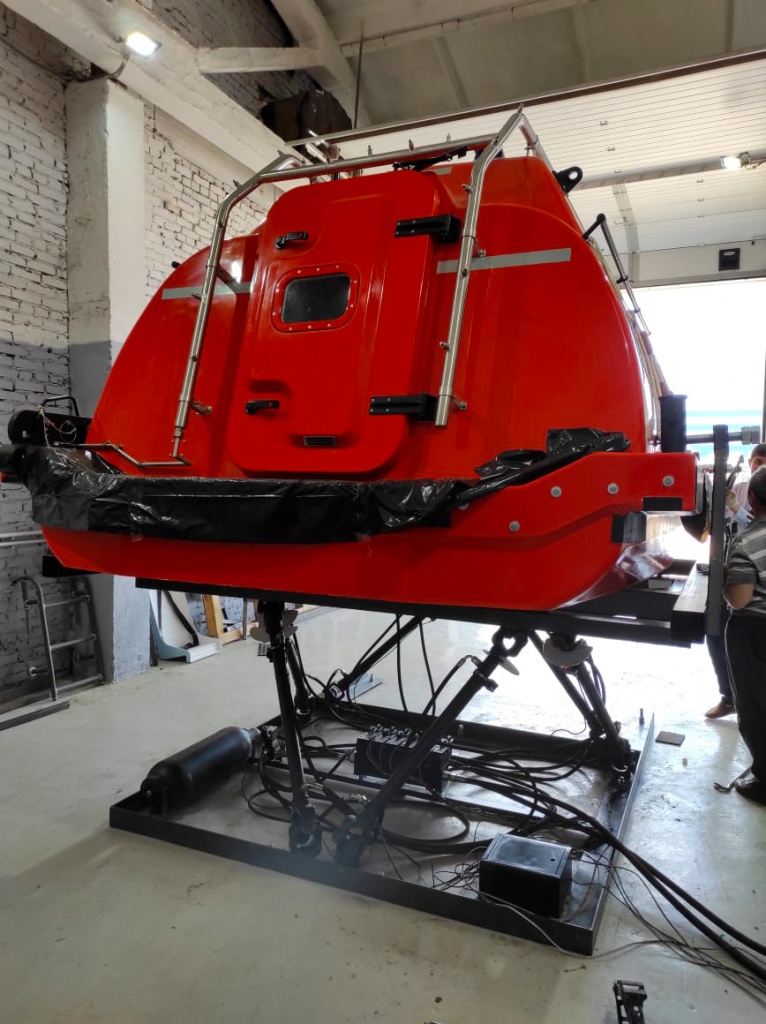 Freefall lifeboat simulator is intended for training of personnel working on ships equipped by freefall lifeboat in accordance with STCW Code. The simulator can be used to train the coxswains of free fall lifeboats operated on mobile offshore units in accordance with OPITO standard "Offshore Lifeboat Coxswain Training".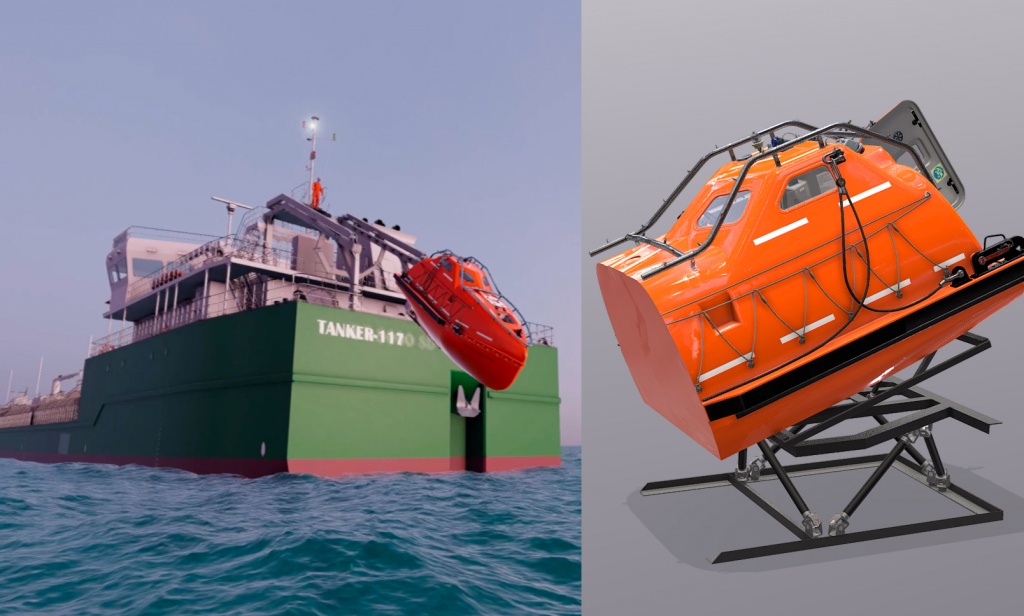 The simulator allows to drill the following skills:
boarding lifeboat,
freefall launching,
clear the ship's side,
handling lifeboat in rough weather.
The simulator includes the following equipment and software:
embarkation station,
free fall lifeboat,
6 DoF dynamic platform,
computer and video equipment,
software that ensures the operation of the simulator.
Drilling skills on the simulator follows the operational scheme that is below.
Students, while on the embarkation station, board the lifeboat, fixed on a 6 DoF dynamic platform. A coxswain takes place at the steering wheel. After boarding and preparation the coxswain initiates freefall launching. Then the coxswain clears the ship's side and carries out handling the lifeboat in different weather conditions including rough sea.
All students can feel some stress during launching, emergence and being in the lifeboat, but in safe manner.
The used lifeboat is a part of a real freefall lifeboat equipped in accordance with LSA Code.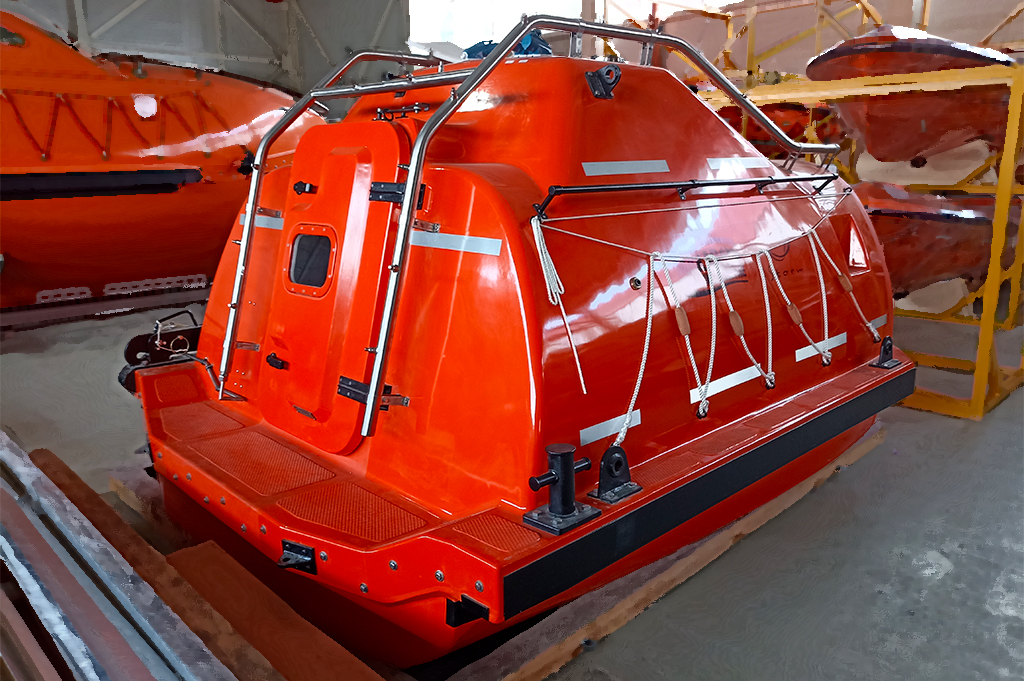 The dynamic platform ensures the movement of the lifeboat along the trajectories and at the speed set in the software, including freefall launching and float free, as well as the behavior of the lifeboat on the water surface in rough sea.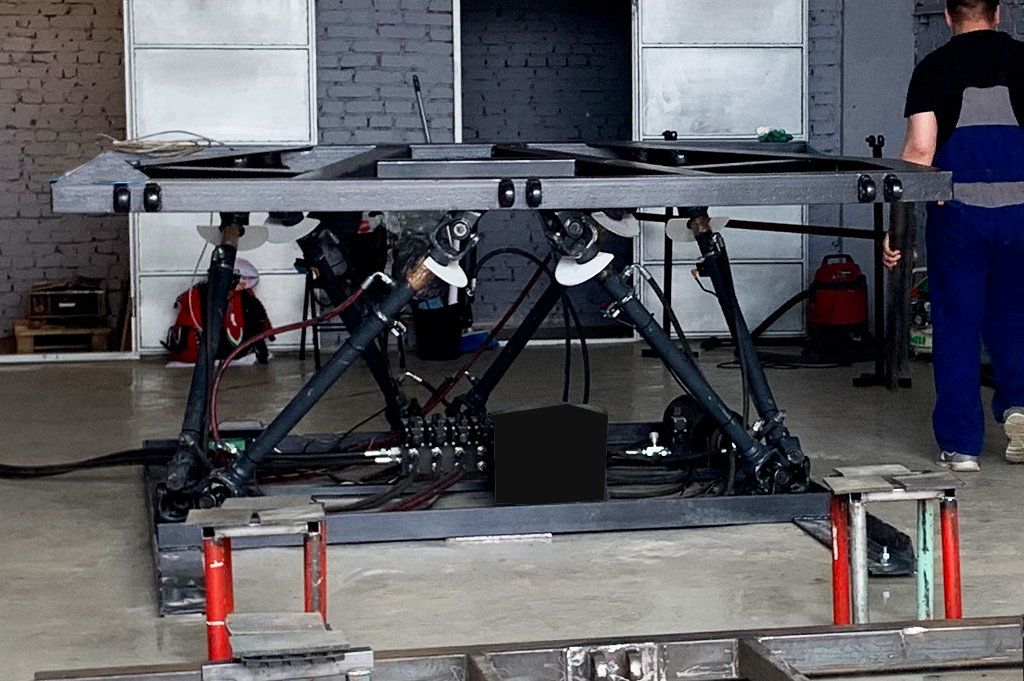 The simulator can be supplied not only in a full mission version, but also for training exclusively the coxswain. This version of the simulator can be made in a computer version and using a "mini" dynamic platform.
If you have any questions about ordering a simulator, please contact us using our contact details.